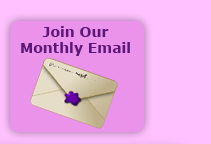 Disabled Holiday Information
This page is dedicated to listing charities and foundations who provide free information about disability holidays and accessible places to stay as well as organisations who provide free accommodation or grants to families for an accessible holiday.
Free Holiday Guide: HFT's Family Carer Support Service produces a brilliant guide about holidays that include people with learning disabilities – with and without supporters. Includes places to stay in the UK and abroad, special interest holidays, insurance, benefits and Financial Help, as well as information about other guides that are produced. You can read this document online HERE.
FREE ADVICE AND INFORMATION

National Ausistic Society
393 City Road,
London EC1V 1NG
Telephone - 0845 0704004
Visit Website

Can You Stay
Online guide to disabled friendliness of holiday accomodation in the UK
Visit Website

Tourism For All UK c/o Vitalise
Shap Road Industrial Estate
Shap Road
Kendal
Cumbria LA9 6NZ

Radar
12 City Forum,
London EC1V 8AF
Telephone - 0207 2503222
Visit Website
Enable (Scotland)
6th Floor, Buchanan Street,
Glasgow G1 3HL
Telephone - 0141 2264541
Visit Website

Mencap Holiday Services
119 Drake Street, Rochdale,
Greater Manchester OL16 1PZ
Telephone - 01706 54111
DISABILITY HOLIDAY CHARITIES

3H Fund
147a Camden Road,
Tunbridge Wells TN1 2RA
Telephone - 01892 547474
Visit Website

Badaguish Outdoor Centre
Aviemore PH22 1QU
Telephone - 01479 861285
Visit Website

Disabled Living
Redbank House,
4 St Chad's Street, Cheetham, Manchester M8 8QA
Telephone - 0161 8323678

Dreamflight
3 Saxeway, Chartridge, Buckinghamshire HP5 2SH
Telephone - 01494 792991

The Beamsley Project
Harrogate Road,
Beamsley,
Skipton BD23 6JA
Telephone - 01756 710255
Visit Website

Handicapped Children's Pilgrimage Trust
100a High Street, Banstead,
Surrey SM7 2RB
Telephone - 01737 353311

Dukes Barn
School Lane, Beeley,
Derbyshire DE4 2NU
Telephone - 01629 733039

Break
1 Montague Road,
Sheringham NR26 8LN
Telephone - 01263 822161


National Holiday Fund For Sick & Disabled Children
Suite 1, Princess House,
1-2 Princess Parade, New Road, Dagenham RM10 9LS
Telephone - 020 8595 9624

Daisy Chain Project
Kensington House,
2 Langdale Road,
Blackpool, Lancashire FY4 4RT
Telephone - 01253 761334
Visit Website

Calvert Trust
(Exmoor, Keswick & Kielder)
Kielder Water, Hexham,
Northumberland NE48 1BS
Telephone - 01434 250232
Visit Website

Harriet Davis Seaside Holiday Trust For Disabled Children
1Bryncelyn Way, Llangynidr, Crickhowell, Powys NP8 1LY
Telephone - 01874 730500

Trefoil House
Gogarbank,
Edinburgh EH12 9DA
Telephone - 0131 3393148
Visit Website