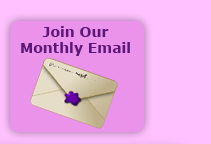 About Special Needs Kids
The Special Needs Kids website was originally created by Karen Stowe after she struggled to find information about special needs products and services for her daughter Sophie, who was born with complex special needs and learning disabilities. Sophie sadly passed away in 2009 but remains the inspiration behind the creation of this site to help other parents and carers of children with special needs.
The site has developed since being launched in 2002 and is now a comprehensive information and shopping website for parents and carers of special needs children. We hope you enjoy browsing and find the site helpful and we welcome any suggestions or contributions. Within Special Needs Kids you will find information on products for disabled children, disability events, support groups, respite care, accessible clothing, disability equipment, leisure activities and days out as well as accessible holidays, disabled services, general disability information and much more!
The aim of this website is to provide information about products and services that are available to families and carers of disabled children. We have a library of information which has been gathered from suppliers, the internet, catalogues, families, trade fairs and personal experience.
We genuinely want to help so if you want a particular product, service or specific information and don't see it on the site then e-mail us and we will do our best to find a solution.