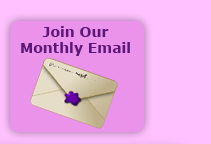 Parent and Carer Support
Caring for children with special needs and disabilities can be a challenging and tiring undertaking. Sometimes parents or carers will need some help and support; anything from having someone to ask for help to finding a place to relax and unwind. This page gives you contacts for a variety of support groups who will be able to help and guide you on your journey. The buttons below also give you a variety of other categories within Special Needs Kids that might be of use to you too. Information about the carers assessment is below the list of support group contacts.
PARENT AND CARER SUPPORT GROUPS

Carers UK
20 Great Dover Street
London
SE1 4LX
Advice Line - 0808 808 7777

Parents of Disabled Children

Online support forum where parents and carers can share problems.

Gateopener
351 Exning Road,
Newmarket,
Suffolk CB8 0AU
Telephone - 01638 667614
Visit Website

Carers Together
An organisation for carers by carers in the Cleveland area.
Telephone - 01642 488977
Email - carerstogether@btconnect.com

Face 2 Face Befriending Service
PO Box 204,
Hereford HR4 0WT
Telephone - 01432 370860
Visit Website

Henry Spink Foundation
information on conventional, complimentary and alternative medicines and therapies.
Telephone - 020 7608 878
Visit website

Carers Together
Leonard Cheshire Resource Centre,
16 Old Milton Road,
New Milton,
Hampshire BH25 6DX
Telephone - 01425 622588
Visit Website
Scope
6 Market Road,
London N7 9PW
Telephone - 0808 800 3333
Visit Website

MENCAP
123 Golden Lane,
London EC1Y 0RT
Telephone - 020 7454 0454
Visit Website

Contact a Family
209-211 City Road,
London EC1V 1JN
Telephone - 020 7608 8700
Helpline - 0808 808 3555
Visit Website
Parentline

Telephone - 01273 550600
(24 hr confidential helpline)

Dept of Health Carers Website

Visit Website

Crossroads Caring for Carers
10 Regent Place,
Rugby,
Warwickshire CV21 2PN
Telephone - 01788 573653
Visit Website

Unique
Rare Chromosome Disorder Support Group
Telephone - 01883 330766
Visit Website

Princess Royal Trust for Carers
Supports carers through its network of Carer's Centres.
Telephone - 020 7480 7788
Visit Website

Aycliffe ADHD Support Group

They are a NEW voluntary organisation that offers support to those with Attention Deficit Hyperactivity Disorder (ADHD) and their families in the County Durham area. They have a close connection with the local CAB and offer Quarterly out reach sessions for their members. The first meeting for supporting parents in County durham for children with ADHD / ADD and other behaviour problems is being held on Thursday May 26th 2011 at 18:30 - 20:30. The location is Greenfield community centre, Newton Aycliffe. Please visit their website for further information as they are keen to welcome new members and grow their friendly support group

Oaasis

Oaasis are a nationwide special education needs advice and information service. Their website has free information to download and they run a helpline and email enquiry service on all aspects of SEN.
The Carer's Assessment Explained
If you regularly provide, or intend to provide, a substantial amount of care for a friend or relative to help them to live at home, or you have parental responsibility for a disabled child, you have the legal right to ask the social work department for a Carers assessment to have your own needs as well as those of your child assessed.
The Carers assessment should look at your ability and willingness to continue caring. The person carrying out the assessment should not assume you want to continue providing the amount of care you do now. The carer's assessment is described as 'your opportunity to tell social services about the things that could make caring easier for you' and covers such questions as Do you get enough sleep? Is your health affected in other ways? Do you get any time for yourself? Do you need some practical help, or would special equipment help?
Getting an assessment: The right to a Carers Assessment is only triggered by a request from you, the carer. You can request a Carers assessment from your social work department:
· Before you start looking after someone
· If you are looking after someone
· Even if the person you look after does not receive help from social work services.
Carers of any age including those aged under 16, have the right to an assessment of their needs whether or not the person they are caring for receives help from the social work department.
You can ask your GP or district nurse to contact social work dept. on your behalf. A local authority cannot refuse to carry out an assessment. The person carrying out the assessment will discuss with you what support the person you are caring for needs.
Before the assessment: Before the assessment make a list of everything you do to help look after the person you are caring for. Try to do this with the person you look after. Have a copy of the list ready to give to the social worker when they come to visit.
Think about services that would help you. This may include:
· Changes to home and equipment
· Someone to help with personal care (like bathing)
· A meal delivered to the person you care for
· A break for yourself regularly
· Information on residential care
· Counselling/talking to someone
· To be put in touch with other Carers
Services should be provided at times to suit you and the person you care for. You don't have to accept all of the services offered to you. You may decide to accept some and not others.
Remember, if your situation changes and you need more help you can ask for a re-assessment.
During the assessment: Assessments are aimed at making caring easier for you and providing help and support for the person you are looking after. They should be carried out in a convenient place such as your home or the home of the person you are caring for.
Normally one person will carry out the assessment. But a meeting may be needed with your GP or nurse as well if a lot of care is needed. You can ask to talk confidentially to the person carrying out the assessment without the person you are caring for being present.
The assessment will look at things like:
· What kind of help and support the person you are caring for needs
· What kinds of things you do in caring for them
· How much time you spend caring and who else cares for the person as well
· Whether you live with the person you care for or not
· Your views, preferences and the amount of support you already have
· Your health and well-being.
Remember to tell the person carrying out the assessment:
· If you are in full time employment
· If you want to return to work
· Whether you have children.
If either you or the person you care for has difficulty communicating you should let social work dept. know they will provide help.
The care plan: When the social work dept. decide what to provide they have to take into account the results of both your Carers assessment (you should receive a written copy of this), and the Community care assessment of the person you care for.
They will draw up a care plan for the person you care for - a copy will be given to both of you. The care plan should include a range of services for the person you are caring for to make it easier for you to continue caring.
They cannot provide services to you as a Carer but can help you by, for example, providing information and advice or details of your local carers centre.
The social work department is responsible for arranging:
· Permanent residential or nursing home
· Respite care for the person you are caring for to give you a complete break.
Once a social work dept. has decided that a service should be provided to the person being cared for, it must then be provided, whether or not the local authority has the money.
Services cannot be withdrawn unless social work dept. carries out a re-assessment of the needs of the person you are caring for.
In some cases, services must be provided, regardless of resources - for instance when the person cared for would be at severe physical risk if the services were not provided.
Having responsibilities for disabled children: If you have parental responsibility and are caring for a disabled child, you can ask for a Carers assessment of your own needs - you do not need to be the child's mother or father.
Carers can also request Direct Payments to buy services for their children.
Independent Living Fund: If your needs have not been fully met after the assessment, the social worker may be able to refer your case to the Independent Living Fund. The fund pays for extra care for people with very severe disabilities.
The fund can only do this if:
· The person you care for is aged between 16 and 65
· The person you care for gets the disability living allowance care component at the higher rate
· The person you care for lives alone, or their carers can not meet all their needs
· The social worker has arranged a care package worth a minimum amount
· The total cost of their care will not exceed a maximum amount
· The person you care for is expected to live for a further six months or more.
· If you think the person you are caring for meets these conditions, ask your social worker about the Independent Living Fund.
Direct Payments
In some circumstances, social work departments can give a cash payment instead of services to the person you are caring for. This allows them to make their own arrangements for getting the services they need. They cannot pay a close relative to care for them. For more information click here
Charging for services
The social work dept. can charge for some community care services and they have to charge for long-term residential care. The person you care for is likely to be asked questions about their money. They do not have to give this information, but social work dept. may assume they can pay the full cost if they don't.
In general, for home care services, only the person for whom the service is to be provided should be asked to pay. In general, you as a Carer should not be asked about your finances. However, recent guidance to local authorities on charging for non-personal care services allows social work dept. to take the income of any partner into account. Therefore, if you are caring for your partner, your finances may be taken into account by the social work dept. Charging varies, but all social work dept. must make sure:
· The charges are 'reasonable'
· They only charge what people can afford
· No one is caused hardship, or denied a service they need because they cannot pay
· They consider the person's extra costs as a result of disability or ill health
· They reduce or drop a charge that would cause hardship
· Disability living allowance mobility component is not taken into account
· The social work department can make a 'reasonable charge' for services to disabled children and their families.
The following must be provided free:
· Advice, guidance and counselling services
· Services to families on income support, income based job seekers allowance or who are receiving any element of the child tax credit other than the family element.
How to complain
If you are not satisfied with anything about your Carers assessment, the care provided, or the amount charged for the services, there are a number of ways in which you can complain. Advice centres like the Citizens Advice Bureau or a disability organisation can help you make a complaint or give you details of lawyers able to advise on community care law.
You can ask the social work department for a copy of your file.
If the person you care for gives permission, you can also ask for their file. You should receive this information within 40 days, but the local authority can charge. Every local authority is required to have a complaints procedure. The procedure has 3 stages.

Informal stage
This allows you to raise your concerns. An informal response will be given verbally. If you accept a verbal response, you wave the requirement of a written response. It is best to put your complaint in writing and keep a copy. If the complaint can be dealt with by a verbal response to the complaint then the matter will end there. Most local authorities will respond within six weeks - but ask how long it will take. If you are not happy, the local authority should explain the next stage in their complaints procedure.
Formal stage
If your complaint cannot be sorted out informally, the complaint must be re-submitted in writing as a formal complaint. Keep a copy.
Social work dept's have another 28 days to investigate your formal complaint and send you a written reply.
If the department wants to extend the time limit of 28 days, it can only do so if you agree.
The local authority has to tell you in writing the outcome of the formal stage. If you are complaining on behalf of the person you care for, he or she should also receive a written outcome, unless the social work dept. consider they are not able to understand or it would cause them distress.
The social work dept should advise you of the next stage in your complaint if you are still not satisfied.
The review stage
If you are not satisfied with the formal stage response, you can ask to have your complaint referred to a panel for review.
You must write asking for a panel review within 28 days of the formal stage decision.
The panel will consist of three people including an independent chairperson.
It is in your interest to attend if you can. The panel will find it easier to understand your situation if they can ask you questions themselves. You can bring along one person, such as an advice worker, who can speak on your behalf if you wish.
The panel must make recommendations in writing to the local authority within 56 days of receiving notice of the complaint.
The social work dept. then has 28 days to respond to the recommendations explaining their decision and the reason for it. Their response should be sent in writing to you.
Complaining to the Monitoring Officer
Every local authority must have its own Monitoring Officer who reports on any matter that might be illegal or lead to maladministration or injustice by the local authority. The local authority must first consider their decision before any action is taken.
If you are still not satisfied you can write to the local authority's Monitoring Officer asking them to review the social work dept's policy, saying what the decision or proposal was and why you think it is unlawful or could be maladministration.

Complaining to the Scottish Public Ombudsman
If you have gone through social work dept's own complaints procedures and are still not satisfied you can complain to Ombudsman.
The Ombudsman can investigate complaints against local authorities, including social work departments. They can consider complaints about, for example, poor service, failure to provide a service or administrative failure. The Ombudsman does not have to investigate your complaint if they do not think it is justified.
Judicial review
Where the social work dept. appears to have acted unlawfully in reaching a decision, you can apply to the Court of Session in Edinburgh, asking a judge to review the decision. You must get expert legal advice before taking this action.
This is very expensive, but there is help with the costs for people on low incomes. A judicial review may be appropriate where a social work dept. have refused to carry out an assessment or reach a decision, particularly if services are required urgently.
For further information please contact your local social services department.