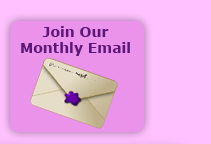 Advice and Information
Back to Clothing & Accessories
Children with special needs can often require clothing or accessories that are adapted in some way, this can make choosing items much more difficult for parents and carers. This section provides a list of simple things to consider when choosing garments and some contacts of where to go for more advice.
Click here to view our directory of specialist clothing suppliers.
For our directory of daily living aids click here
How easy is the garment to put on and take off?
Clothing with elastic, zips, velcro or popper fastenings can be excellent for children with special needs as they allow garments to be much more accessible and less restrictive. Consider the mobility of your child when choosing clothing, especially if they have restricted mobility of their limbs
Is the material suitable for the particular garments use?
If the clothing is going to be worn against the skin, is it ichy or soft? Does the material stretch with the wearer and is it breathable? Special needs children can often become uncomfortable and not be able to communicate it, so it is very important to consider wearer comfort. Try to avoid creases or folds in the material as they can increase the risk of chafing
Does the garment have harsh seams or labels inside that could rub and chafe?
Seams and labels can cause daily distress for a special needs child, especially those with autistic spectrum disorders or sensory processing disorder. Labels can of course be removed, although seams are a more difficult obstacle that may require a specialist solution. Flat lock seams are an option, often available at high street childrens clothing stores they provide softer less detectable seams, designed not to rub. Alternatively, there is seamless clothing, although this is much harder to find
Are the washing requirements suitable?
If it's an every day garment, something that won't tumble dry may not be practical. Although not crucial, do consider how the item will be used and whether the washing instructions will be a hinderance to you
Handy Hints & Tips
Name all of your childs garments, especially smaller items such as dribble bibs, mittens etc. These may not return from school, day centres, respite centres etc if you don't, as the carers or teachers often get mixed up!
Using a mixture of specialist and high street items will avoid the costs spiralling as special needs clothing will often be more expensive
Often teachers at school are very familiar with companies who provide special needs solutions, so use their expertise and ask if you are struggling to find a certain item to suit your childs needs
Getting involved in a parent support group locally can often be an excellent source of information (and second hand stuff!) Use the internet, local charities or national charities specific to your childs disability to find groups in your area
For More Information ...
The Disabled Living Foundation is a great source of information and has a whole section dedicated to children. They have lots of factsheets to download too, covering a wide variety of useful topics. Click the logo to visit their website or call them on 0845 130 9177.
---
Fledglings
Wenden Court,
Station Approach,
Wendens Ambo,
Saffron Walden,
CB11 4LB

Telephone - 0845 4581124

A not for profit organisation providing a selection of reasonably priced special needs clothes and daily living aids for children with disabilities